Parks
Leisure activities in parks improve moods, reduce stress and enhance a sense of wellness. In an increasingly complex world, more and more people are placing a high value on feelings of relaxation and peacefulness achieved through the contact with nature, recreation and exposure to natural open spaces. People go to the park to get in a better mood, to reinvigorate themselves and to decrease the anxieties of daily life. So lets all unite in this effort to help our community revitalize our parks. More…
Trails
Our trails provide the community a safe way to enjoy being outdoors while getting daily exercise. They are accessible from parking areas, but set apart from the hazards and distractions of vehicular traffic. They connect local neighborhoods with City parks and recreation areas. More…
Mission Statement
Our mission is to collaboratively revitalize City of Fulton park properties, through conscientious capital improvements and family friendly community events.
About Us
Founded in 2009, Friends of Fulton Parks Inc. (FoFP) is a volunteer 501(c)3 non-profit organization. We value parks as family-friendly places to exercise, play, relax, and rejuvenate. Our goal is to enhance the quality of life for residents and visitors of Fulton NY, by collaboratively increasing capacity and accessibility for outdoor exercise in our public parks, while conserving greenspace. We collaborate with the Fulton Department of Parks and Recreation, local residents, businesses and organizations to achieve our goals.
When you shop at AmazonSmile, Amazon donates 0.5% of the purchase price to Friends of Fulton Parks Inc. Bookmark the link http://smile.amazon.com/ch/26-3731932 and support us every time you shop.

Latest News
http://www.oswegocountynewsnow.com/news/a-day-in-vanburen-park-set-for-june-in-fulton/article_c94b66cc-83a8-11e9-b150-3b240ba5d927.html Shoot some hoops, ride a horse, play kickball, or simply relax when Friends of Fulton Parks presents "A Day In VanBuren Park" on June 8. Hours for the event[…]
Read more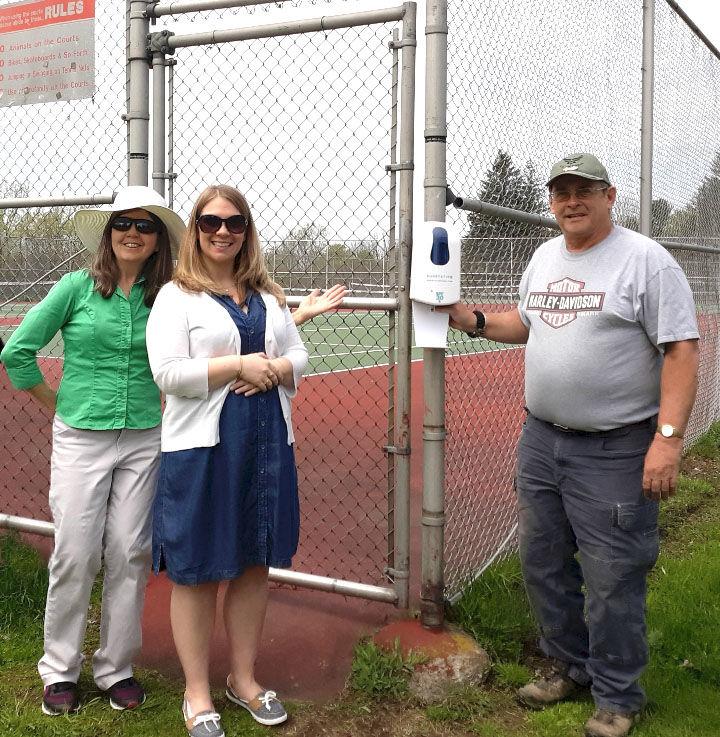 FULTON — Friends of Fulton Parks (FOFP) is an organization that strives to promote and provide outdoor recreational opportunities for individuals of any age, ability, and fitness level. With 15[…]
Read more
There are no upcoming events to display at this time.